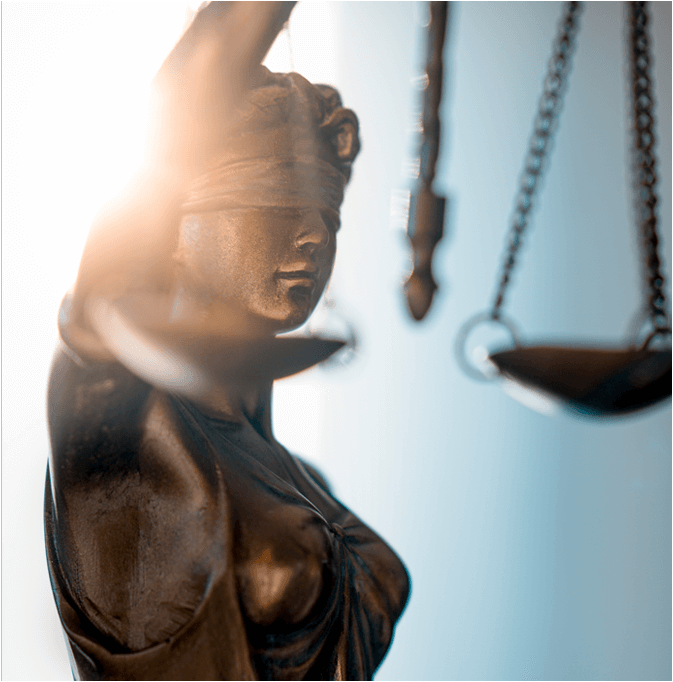 Strategic Family Attorney
Let Us Help You Today for all of Your Family Law Needs
Marital and family law is different from other areas of the law. These types of cases can be emotional because of the sensitive issues they deal with – the break-down of a relationship, the assets you've worked so hard to obtain, your financial well-being, and most importantly, your children, just to name a few. If you're here, you're probably facing some of these difficult, life-changing events. The good news is that you've come to the right place.
Strategic Family Attorney is a boutique divorce law firm that is dedicated only to these sensitive types of cases. Our practice is centered on family law related issues—100% of the time. Our philosophy is that each and every case is special and deserves its own unique attention. So, our priority is to get to know you and your specific situation so that we can provide you with the most cost-efficient, personalized solutions for your legal needs.
Top Tampa Florida Divorce Lawyer
Practice Areas
What our clients say
Client Reviews
"Divorce Representation"
Cary Garcia represented me during my divorce. She was recommended by a friend and I am thankful every day that I had her by my side during this difficult time. She helped me to understand my options, and patiently took the time to explain everything to me, sometimes more than once.My ex-husband and I chose to go the route of a settlement. Cary understood my choices as far as a settlement and not trial, and worked hard with my ex-husbands attorney to see that my wishes were carried out. During this time I experienced many ups and downs and Cary was there by my side every step pf the way. She expressed concern for both myself and my children. She tried to help me see all sides, offering professional advice, and in some cases, finding out answers for me through professionals in other fields, such as taxes, real-estate and accounting, if she was not certain of the answers herself. This was a tremendous help as I was coping with a great deal already.She was clear about her fees and billing and I found them to be fair and competitive, though after experiencing the quality and caliber of her work, I would have been happy to pay much more. I received a monthly accounting of hours and monies billed, letting me know where I stood financially with her at all times.I found her to be honest, knowledgeable, compassionate and straight forward. I would recommend her without hesitation or reservation. If you are in need of an attorney, and reading these reviews to help you make up your mind, you need look no further. I hope that I will have no further use for her services in this capacity, but if I do, I would be comforted knowing that I have her on, and by, my side.
"Great Attorney"
Cary Garcia was recommended to me when I was having difficulty with my first attorney during my divorce and child custody case. When I went with Cary, my case was headed for trial and there was conflict at every turn. Her assertive and efficient methods got things on the right track. She worked well with the Opposing Counsel and the Guardian at Litem on my case. She prepared me and made me feel comfortable and confident throughout the process. Cary has a true passion for law and children. If you are looking for a smart, compassionate and effective attorney you should reach out to Cary Garcia. She was wonderful and I am satisfied with the outcome of my case.
"Excellent consultation"
Cary answered all my questions and followed up with a summary of the key points of our consultation. She was genuinely helpful.
Guaranteed GREAT attention to detail & service.
Caring, professional, and experienced. Don't settle for anything less!
Cary is an amazing attorney. I can easily and very comfortably refer her to my clients, family and friends.
I have referred several friends to Strategic Family Attorney,P.A. and they have always been extremely satisfied! Cary is extremely knowledgeable and approachable with sensitive and private matters.
"Review of Cary Garcia's Family Law Services"
Cary Garcia represented me in my divorce proceedings, and helped negotiate a settlement agreement with my ex wife. I can honestly say that Ms. Garcia is one of the most professional, diligent, and competent attorneys I've had the pleasure of working with. She went out of her way to assist in the negotiation process, so as to help diffuse tension when it arose, and ultimately helped negotiate a settlement that ended up being financial favorable to myself. Without her assistance I would have likely left money on the table. Her services are also reasonably priced and you get the extra attention you may not get from dealing with some of the larger law firms. I am sure her diligence extends to her other areas of her practice, as she takes pride in her work.
"Incredibly smart and honest"
Truly grateful for Ms. Garcia's generous advice. Ms. Garcia was insightful and brilliant while weighing the alternatives.This was a post-divorce situation. I only wish had known of Ms. Garcia's for representation when I was first getting divorce.
"Divorce services"
Cary represented me in a Marriage Dissolution between my partner and I. She was incredibly knowledgeable, friendly, efficient, and ensured that the process was as quick and painless as it could be. Cary was very easy to contact, and consistently kept me updated on the progression of our case. I would definitely recommend!
"Family advice session"
She was honest, kind, thorough and smart. Couldn't ask for anyone better!!!
"Family advice session"
The attorney was awsome. She was very prompt and informative.
"Divorce & Separation advice session"
Ms. Garcia was fantastic. She immediately understood my situation and gave me the specific advice I needed. She also saw some things I hadn't and offered some additional ideas.
"Divorce & Separation advice session"
It was my first time using the service and i was very happy with the service i received. The lawyer was knowledgeable and very efficient and gave me great practical advise that i was able to put to use right away. I also received my phone call in only 5 minutes after my inquiry. I am representing my self in my divorce modification attempt and this service really fits a need where i feel i dont have to go all the the way alone but have an incredible resource at my disposal on key items that truly require attorney review at a fraction of the cost to have an attorney on retainer.
"Family advice session"
This attorney answered my questions properly and was more than devoted to my time. It was a pleasure speaking with her.
"15-minute advice session"
Cary is awesome! Smart and does a tremendous job of listening and asking the right questions. Very efficient. I feel totally confident with her advice in helping me through a complicated alimony/child support modification I am trying to accomplish as a result of an unexpected job loss.
Welcome to Strategic Family Law
Attorney Cary Garcia, Florida
Cary's focus is solely on marital and family law, specifically in the practice areas of divorce, paternity, child support, alimony, custody, modification proceedings, enforcement/contempt actions, prenuptial and postnuptial agreements, and even in the cutting-edge area of surrogacy, among others
Before becoming a licensed lawyer, Cary acquired 10 years of prior experience in the legal field as a legal assistant/law clerk, primarily in the field of family law. In her many years of work in the family law field, she has developed a passion for assisting clients who are dealing with life-changing issues and for being an advocate for children. Cary founded Strategic Family Attorney, P.A., to put her experience into practice by providing knowledgeable services to her clients with an understanding of the family's emotional needs during the litigation process.
Latest Family Law Updates
Recent Blogs
There was a lot of speculation that the number of divorce filings would skyrocket in…